Acronym:

ZaR

Name:

Zook & Rope

Type:

Community

Age:

6
Date Registered:

February 03, 2015, 04:22 PM

Number of members:

77

Status:

Active
Welcome to ZaR!
The community is for fans of the ZaR scheme regardless of skill level, a place to chat, arrange games & have fun.
Read more about ZaR here
https://www.tus-wa.com/forums/zar/zar-wormpedia-history-info-etc-32369/
Can I join ZaR? You can join on these conditions
You don't mind roping without parachute.
You like at least one ZaR scheme.
You aren't an asshole to other people.
You must have been active on WA 1 month with 1 nickname.
Regular encounters with Blitzed, Kradie & other ZaR members.
You must have a TUS account to be member.
Worms League Here! (Play ZaR Schemes competitively)
http://www.wormsroper.com/ranking
List of Zar Schemes
Classic Zar Roper
https://www.tus-wa.com/schemes/scheme-1634/
CaveZar (Cavern Zar)
https://www.tus-wa.com/schemes/scheme-1735/
Pro Zar (MAXIMUM FALL DAMAGE)
https://www.tus-wa.com/schemes/scheme-1951/
Death Zar (Low Water Rise)
https://www.tus-wa.com/schemes/scheme-1850/
Xtreme Zar (10 sec turn time)
https://www.tus-wa.com/schemes/scheme-1729/
Zar Zero (No Rope Retreat)
https://www.tus-wa.com/schemes/scheme-2751/
BIG zar RR (No chute /batty & zook)
https://www.tus-wa.com/schemes/scheme-2764/
Holy ZaR Roper (Holy Hand Grenade)
https://www.tus-wa.com/schemes/scheme-2861/
WzW (W2W = 2 Attacks)
https://www.tus-wa.com/schemes/scheme-3254/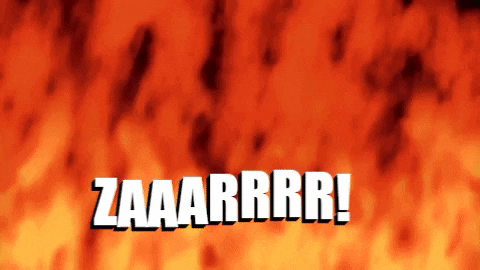 ZaR Roper Maps
https://www.tus-wa.com/maps/mappack-489/
https://www.tus-wa.com/maps/mappack-475/
https://www.tus-wa.com/maps/mappack-410/
https://www.tus-wa.com/maps/mappack-377/
https://www.tus-wa.com/maps/mappack-375/
https://www.tus-wa.com/maps/mappack-356/
https://www.tus-wa.com/maps/mappack-352/
https://www.tus-wa.com/maps/mappack-350/
Big RR Z Map Pack
https://www.mediafire.com/file/l0mtca4ufffspww/file
WzW Map Pack
https://www.tus-wa.com/maps/mappack-502/